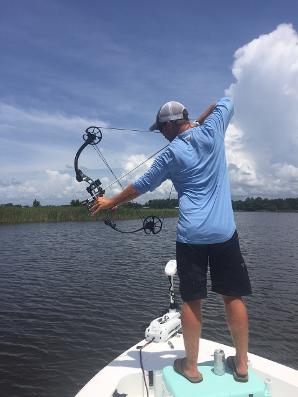 Come test your bow fishing skills!
Call today to reserve your spot!

850-428-0118
Want to let off a little steam while surrounded by pristine genuine bay waters? Give this

a shot!

Bow Fishing badges of honor:
Shoot a ray = eh guess you're not too bad of a shot. Earn the Earl Badge



Shoot a mullet = ok looks like you know what your doing. Earn the Bubba Badge



Shoot flounder = good enough shot to be eating good! Earn the Chef Badge



Shoot a Gar = Beer is on us! Earn the Dead Eye Badge

Good Luck!