Near Shore Gulf Fishing Aboard
"In-To-Wishin"



Located in Destin


850-428-0118






"In-To-Wishin" is a SWEET 2013 Twenty Five
foot Gamefish. She boasts twin yamaha 150
four stroke engines that are sure to get you
to the fishing grounds FAST!
She has all the modern amenities you
could possibly ask for on a boat like this
including a flushing toilet, freshwater hose
shower, touch screen navigation and an
over-sized top for shade.
"In-To-Wishin" can fish near shore in the
Gulf up to 9 miles out as well as bay fishing
in Destin. Extremely versatile boat!

**Please Check With Us First Before Pre-Paying Online**
4 hour Destin Inshore Gulf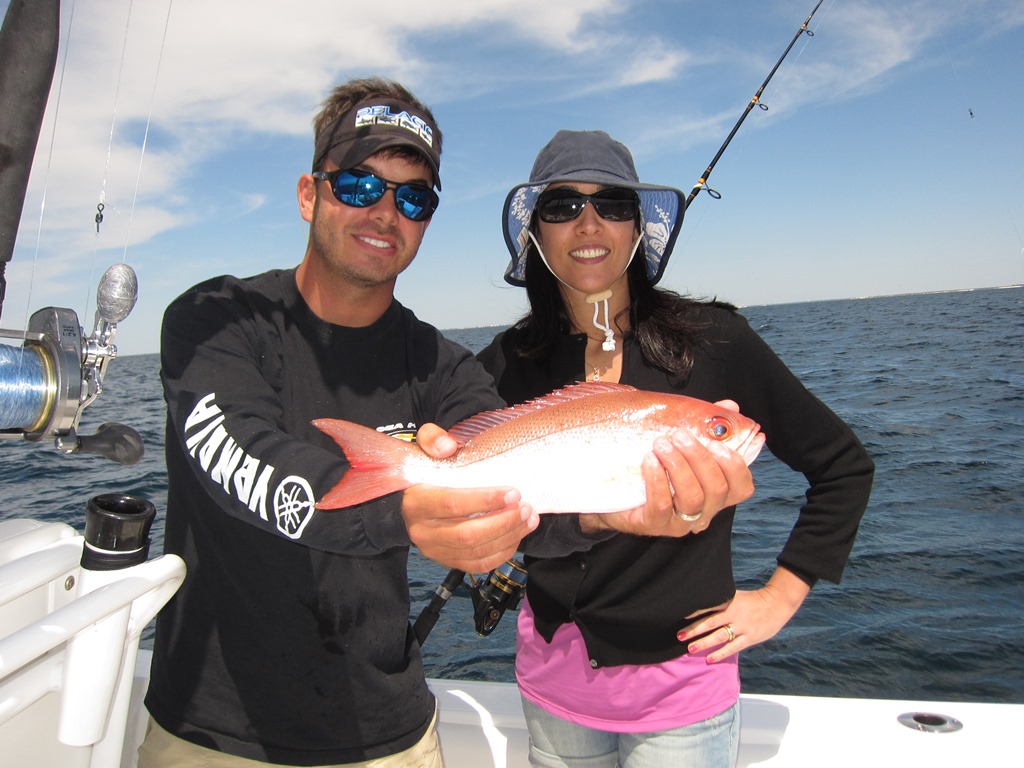 $ 600 USD
The 4 hour Inshore trip will land you within a few
miles of the Destin pass and within close
proximity to the beaches. You wil be fishing for
red snapper,triggerfish, white snapper, mingo
snapper, kingmackerel and amberjack. A great
starter trip for those who want to catch fish and
enjoy the water for a few hours!
The price is for 4 ppl max
"In-To-Wishin" can hold 6 MAX at a 50$ per person extra fee
over 4 people
6 Hour Destin Gulf Trip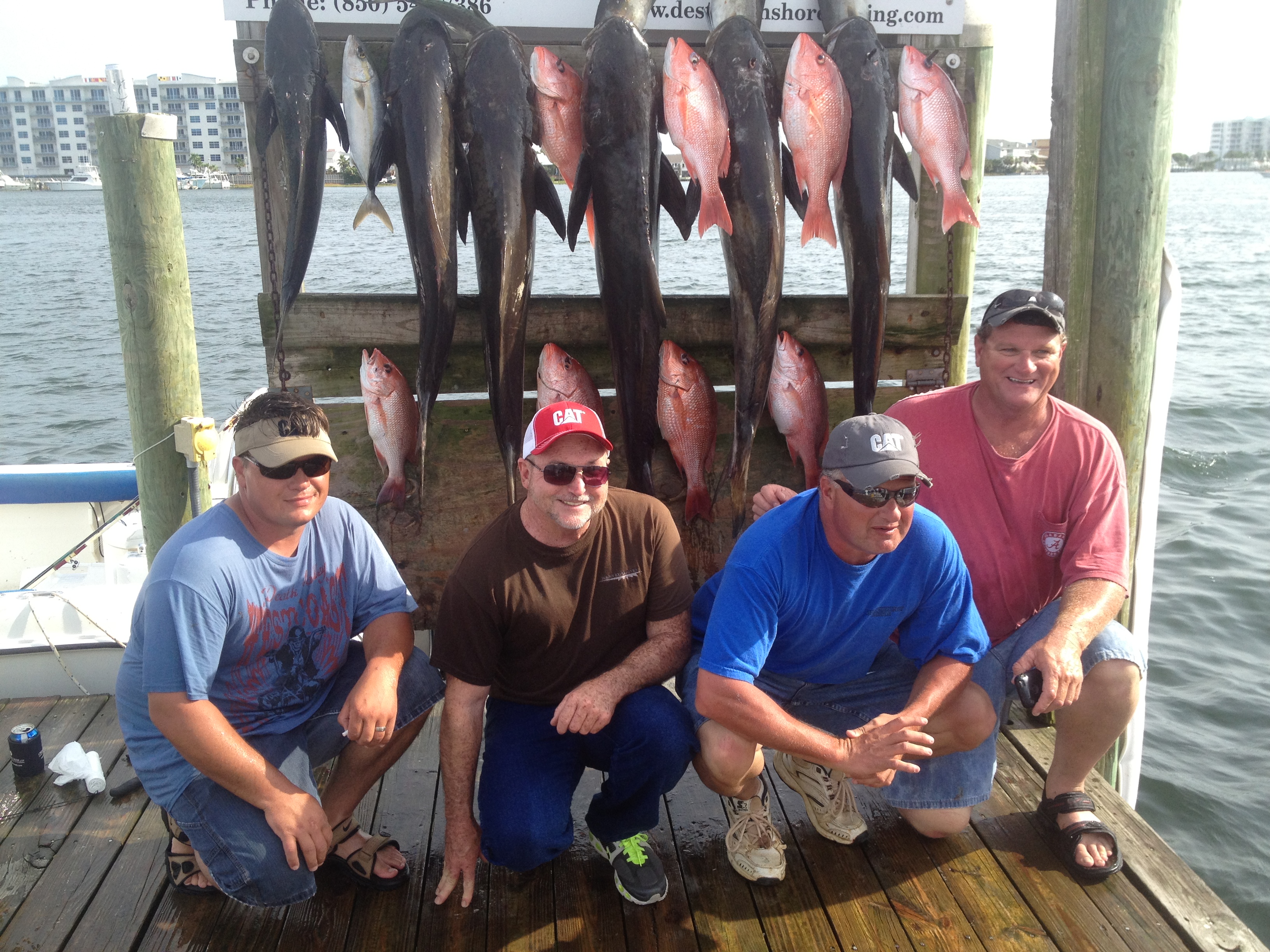 $ 900 USD
This trip is designed for the
avid angler who is after
bigger fish and more variety.
We will be bottom fishing in
75 to 120 foot of water for
better quality reef species as
well as top water fishing for
pelagics. This package has
become the most popular
choice for anglers wanting
the total package.
4 ppl total
"In-To-Wishin" can hold 6 but there is a 50$ charge per person over 4
6 Hour Destin Bass Fisherman's Challenge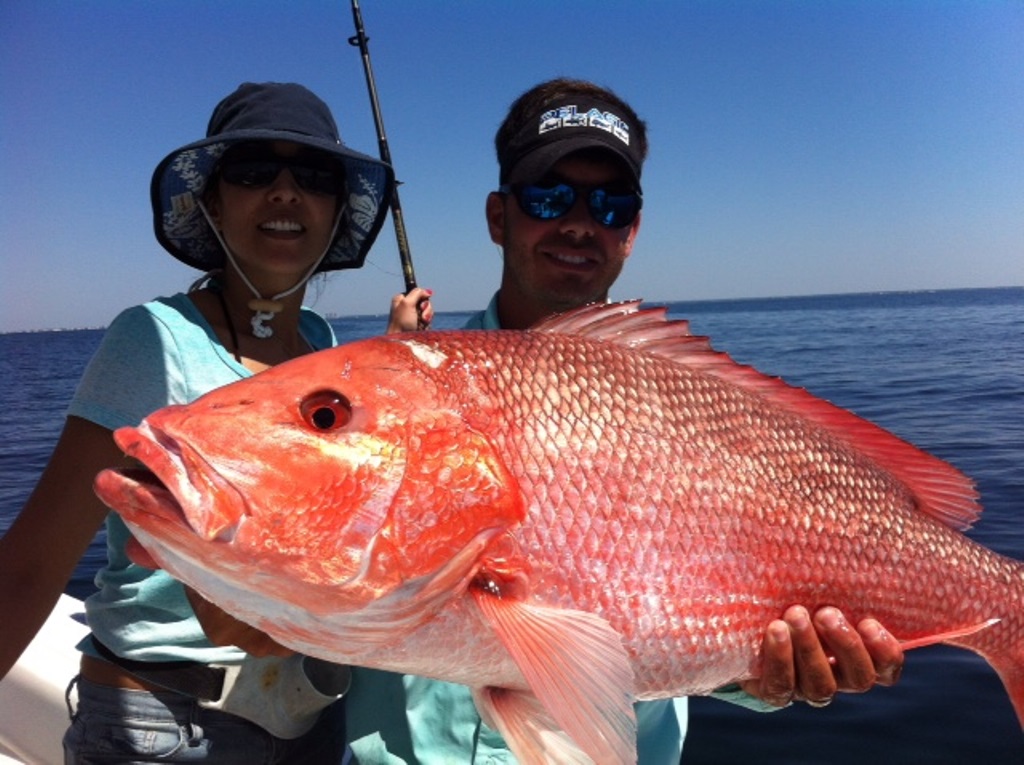 $ 900 USD
6 hours of artificail! Do you like bass fishing? Top
water in the morning for largemouth and crank
baits in the evening? How would you like to take
those same skills (on a slightly larger scale) and
apply them in 100 foot of water for 8-50lb
saltwater fish? Top water, jigs, soft plastics,
homemade stuff...
Sound exciting? Well it is!! In fact, its freakin
awesome!
We challenge you to artificial gulf fishing. We will
show you how WE do it and then its all on you to
land these fish. Bring your bass rod for fun. We
encourage and accept your own tackle however
we do NOT think you will have what it takes to
land these fish on your wimpy bass rod.
Bring it on! This is company wide the most
favortie trip for each captain.
Less "Keeper fish" but more action.
4 people MAX (Extra charge for more than 4
people on this vessel)
8 Hour Destin All Day Charter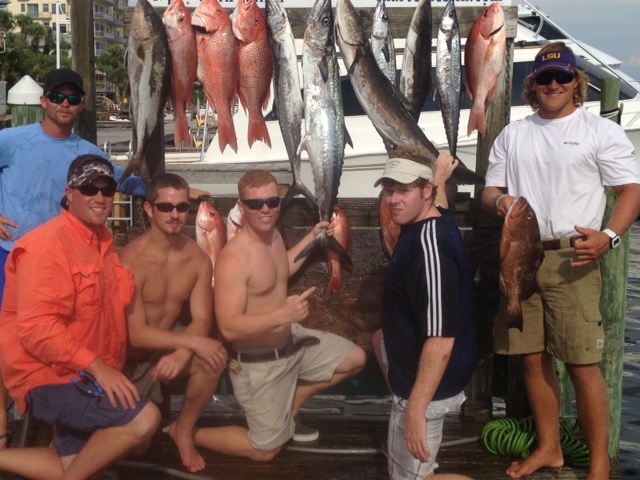 $ 1200 USD
All day on the Gulf is Captain Zach's favorite way to
spend his day! He will have you saying fish on! We
hope you are ready for some rod bending action.
Just about any species is fair game with our 8 hour
trip! Get ready!
4ppl total MAX
4 hour Destin Bay Trip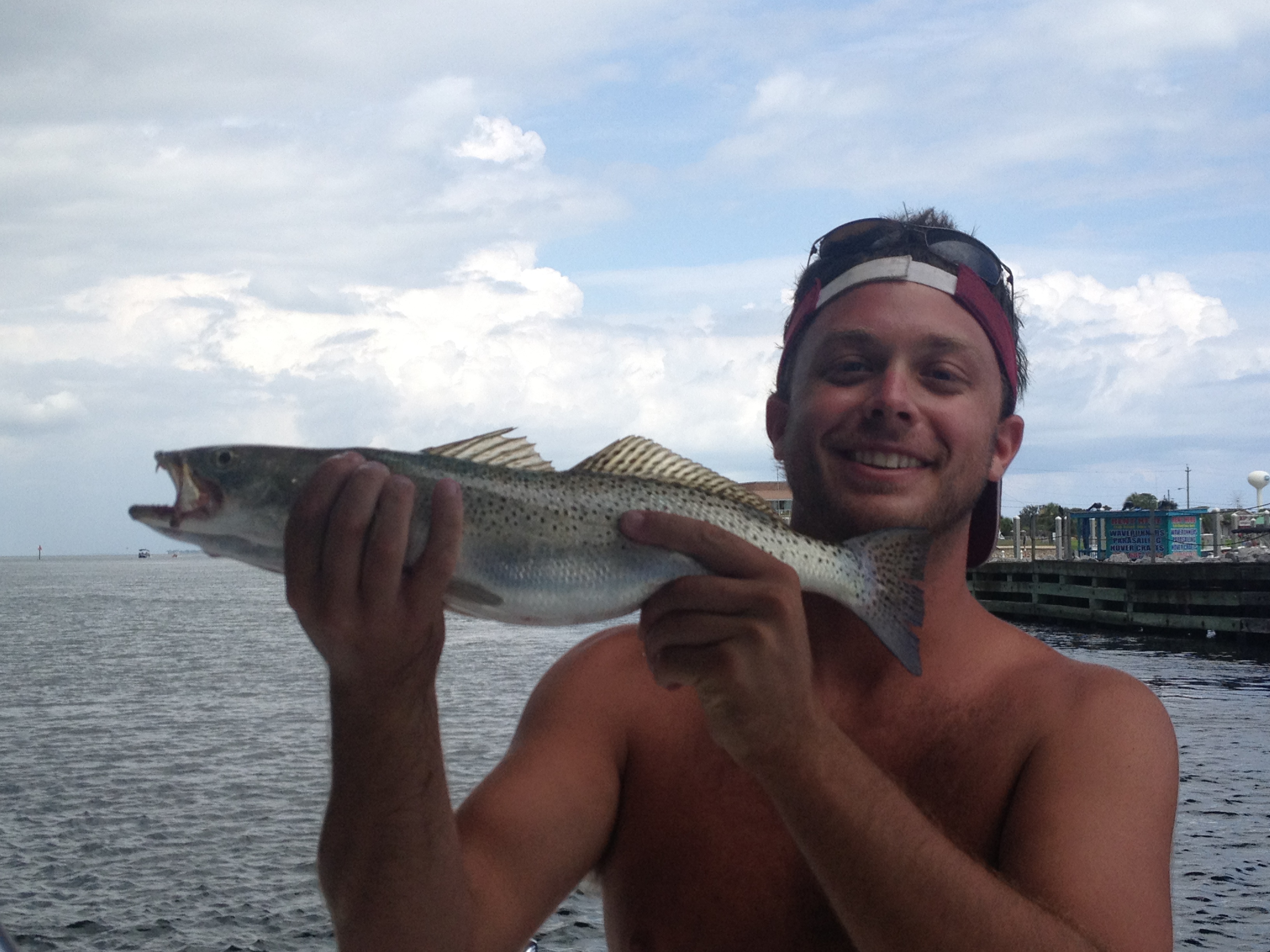 $ 600 USD
Come see the beautul crystal clear water
surrounding Destin's bays. The goal is redfish, trout
and black drum! This is a calm water trip and is
more geared toward the light tackle fisherman or
families with young children. No worries about sea
sickness on this trip! So much fun!
4 Hour Shark Fishing!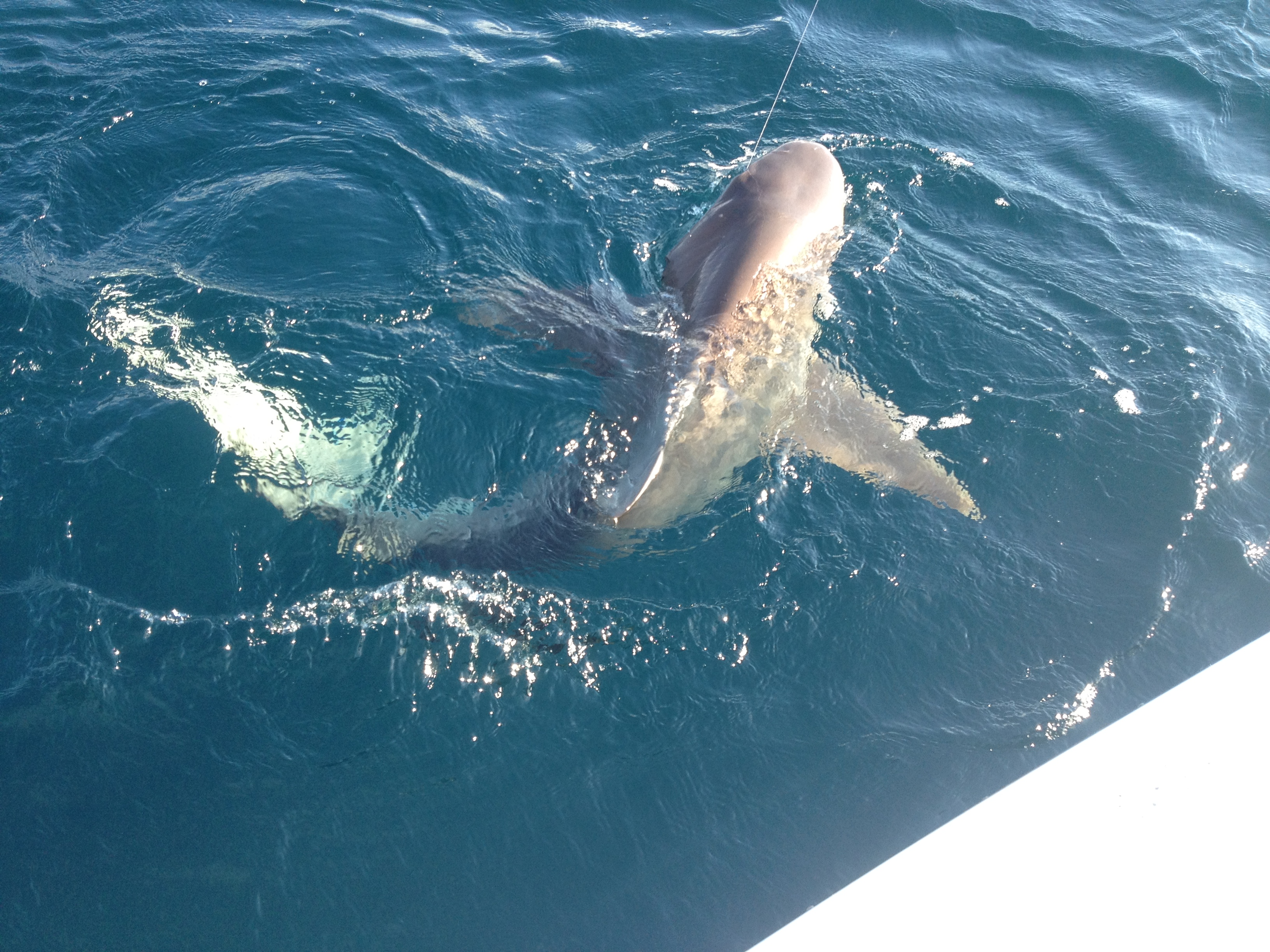 $ 600 USD
Oh yea baby! I hope you rested those arms
because you will need every ounce of energy to
land one of these guys! Our typical shark species
include:
-Tiger
-Bull
-Nurse
-Reef
-Black Tip
-Spinner
So much fun!
*we do not kill any sharks however we get lots of pictures!
The price is for 4ppl total
we can hold 6 but there is an extra cost of $50 per person over 4
All trips aboard "In-To-Wishin" are $150 per hour with a 4 hour minimum. If you do not see a
package above that appeals to you, we are happy to design a custom trip for you at no charge.
There is a 50$ per person surcharge if you have more than 4 ppl on "In-To-Wishin" on all trips
to help cover additional costs as well as to help out with the extra licensing we need to have
6ppl aboard this particular vessel. We strongly encourage parties that consist of 6 full grown
adults to book aboard our larger vessel - "Home Grown" due to space and comfort.
Not Included:
-
Food and Drink -
bring whatever you think you will need. Alcohol is welcome but no bottles.
-
Gratuity (typicall
y 15-20%)
-
Live Bait
(has to be caught or purchased daily) If you choose to catch, it will take anywhere
from 20min - 40 min out of your fishing time. If you choose to buy, it will cost between $30
and $60 depending on trip length.
Payment
-We accept all forms of payment (credit card, cash or check) A 3% charge is added for credit
card.