Nearshore & Offshore Fishing Aboard
"Fix'n To"
Located in Destin, FL

850-428-0118
"Fix'n To" is our 31 foot Cape Horn with 600
HP...Shes fast, comfortable, UNSINKABLE and
extremely spacious!
You won't find a faster, smoother, dryer ride
anywhere in the Destin Harbor!



She is stout boasting twin Suzuki 300 HP
four stroke engines. Zero exhaust fumes and
very quiet!



At 31 feet overall, her wide beam
provides first class fishability and stabillity.
Dual 12 inch touch screen Garmin screens
plus a single 8 inch Garmin with
sidescan sonar. VHF coastguard radio and
MP3/Bluetooth radio with speakers and all
the safety equipment required.
"Fix'n To" has dual 40 gallon live wells to
keep bait fresh and lively as well as a massive
coffin box style fish box to keep your fresh
catch ice cold!
Come aboard "Fix'n To" for an amazing
fishing experience on one AWESOME boat!
4 Hour Gulf Trip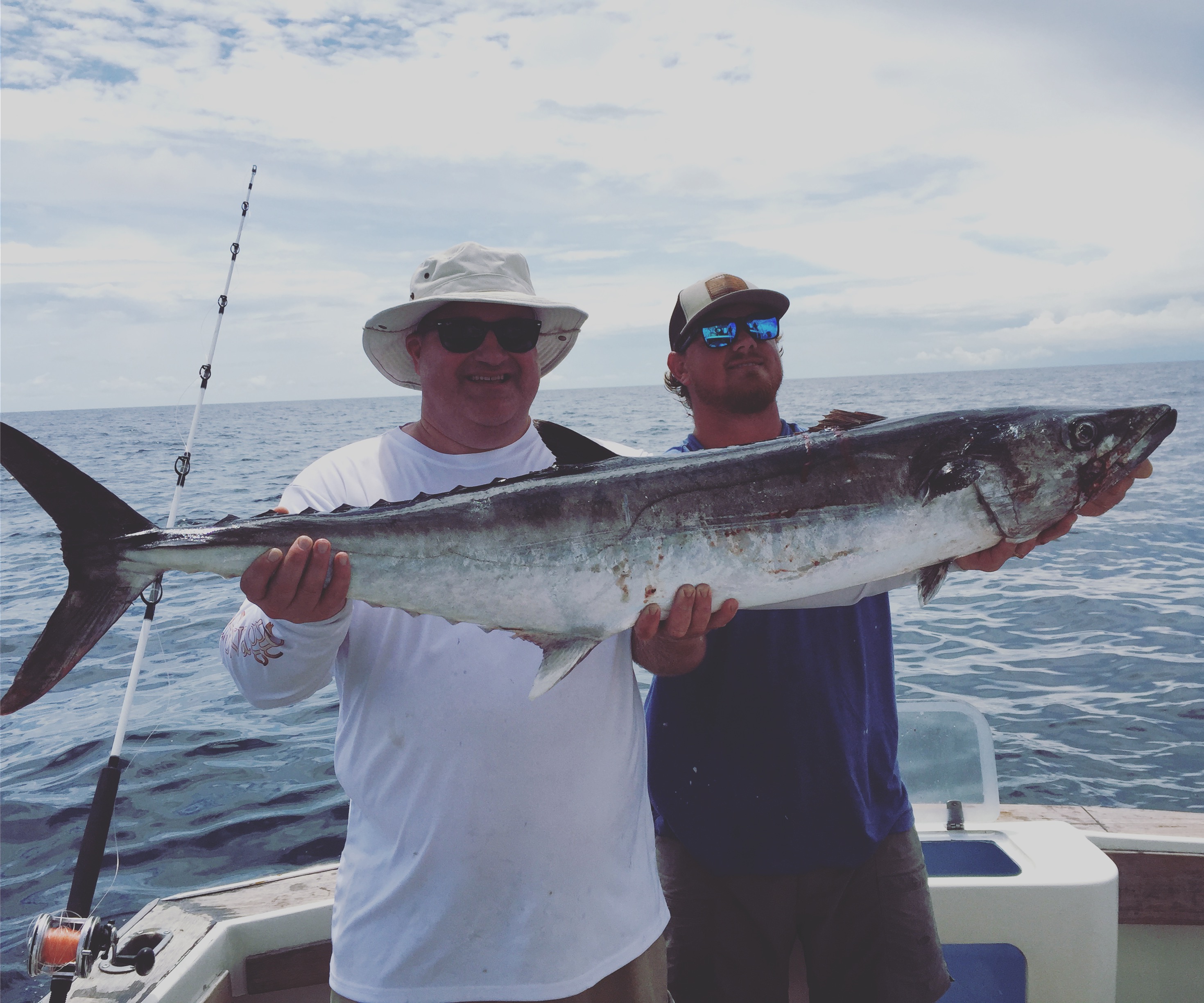 $ 700 USD
The 4 hour Inshore trip will land you within a few miles of the Destin pass and within close proximity to the beaches. You wil be fishing for red snapper,triggerfish, white snapper, mingo snapper, kingmackerel and amberjack. A great starter trip for those who want to catch fish and enjoy the water for a few hours! The price is for 4 ppl "Fix'n To" can hold 6 MAX. ADD $50 for 5th and 6th person
6 Hour Destin Gulf Trip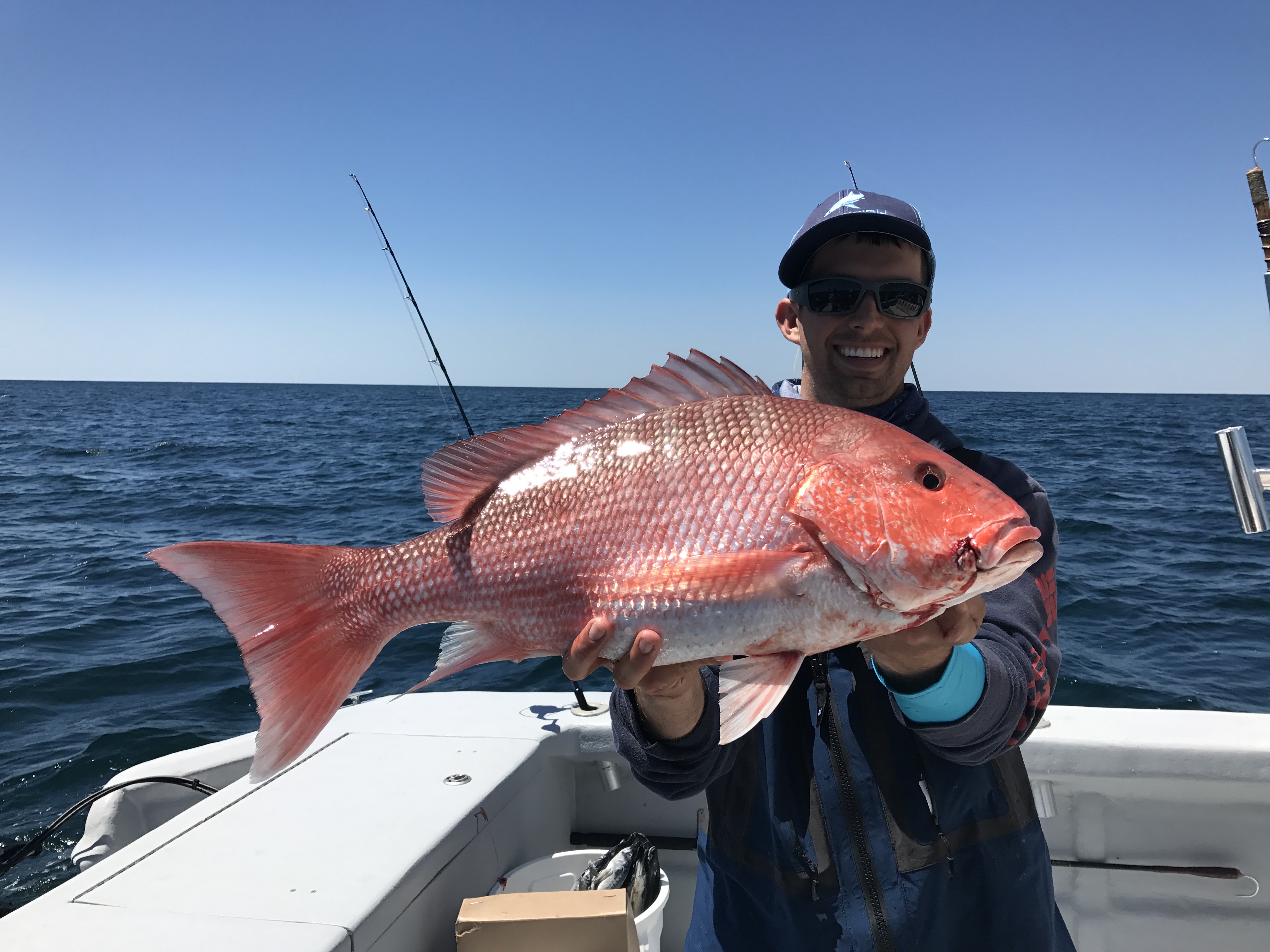 $ 1050 USD
This trip is designed specifically for those wanting to target our most popular fish; Red Snapper (although we catch many other species during our 6 hour trip as well)! We have a 6 hour minimum on this trip to make sure you and your crew are put on a high grade of red snapper and not the leftover smaller fish that most companies try and market toward. We have our own private red snapper spots that we personally built. We placed these spots in areas where they cannot be accessed on a 4 hour trip to avoid over fishing. You can also expect to catch King Mackerel, Sharks, Bonita, Vermillion Snapper, Black Snapper, Amberjack and Triggerfish depending on seasons and time of year. Add $50 to the overall total for a 5th and 6th passenger.
8 Hour Destin All Day Charter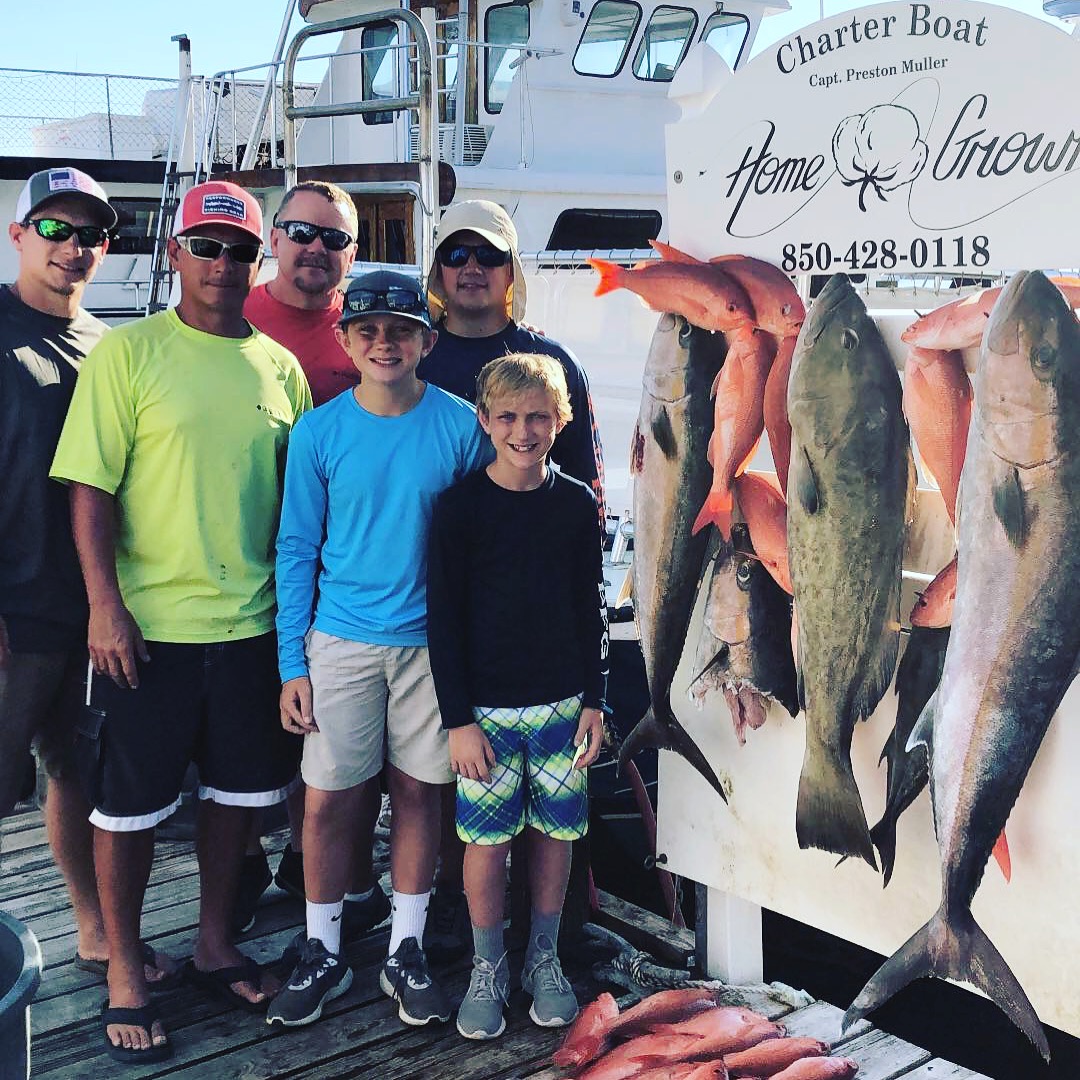 $ 1400 USD
On our 8 hour trips offshore you can expect to be fishing for much larger fish and you truly never know what you will haul up out there! Species include: MahiMahi, big Red Snapper, Scamp Grouper, Amberjack,King Mackerel, Gag Grouper, Triggerfish, Wahoo,Red Grouper, Mangrove Snapper, Cobia, Sharks and more.Add $50 to the overall total for a 5th and 6th passenger.
All trips aboard "Fix'n To" are $170 per hour and include Ice, Fishing Licenses,
PFD's, Fish Cleaning Service, Fuel, EPIRB safety device and an incredible experience on one
AWESOME boat!
You can pick any period of time you want after 4 hours - for example you can choose to fish for
7 hours or 11 hours. The packages are there for a guide. All trips are a flat rate for up to 6
customers MAX (we cannot carry more than 6 ppl - fishing or not fishing)

Not Included:
-
Food and Drink -
bring whatever you think you will need. Alcohol is welcome but no bottles.
-
Gratuity (typicall
y 15-20%)
-
Live Bait
(has to be caught or purchased daily) If you choose to catch, it will take anywhere
from 20min - 40 min out of your fishing time. If you choose to buy, it will cost between $30
and $60 depending on trip length.
Payment
-We accept all forms of payment (credit card, cash or check) A 3% charge is added for credit
card.